Denise Perrin
List All Members | General: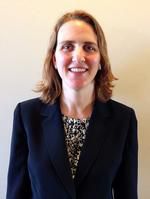 Denise Perrin
Associate attorney
Keefe Disability Law
209 W Central St #300
Natick MA 01760
With several years of experience working to maintain a positive and stress-free environment for her clients, Denise is an excellent resource for making our clients feel at ease. Her upbeat, confident style, in conjunction with her wonderful sense of humor, allows her to connect with clients on a personal level. She takes the time to make sure her clients feel appreciated and respected, while also maintaining the respect of the Social Security administrative law judges with her abundant knowledge, excellent presentation skills, and diligence.
Pursuing a disability claim can be frustrating, stressful, and disheartening. However, with Denise on your side, you can trust that you'll get the results you deserve.
Professional Experience
After graduating with honors from Clark University in 1993, Denise put her psychology degree to work by spending two years working closely with developmentally delayed and disabled adults as an advocate and mentor. She helped her clients mentally and physically reach their goals, while excelling at making them feel comfortable with their individual needs.
She then went on to hone her problem-solving skills as a staffing coordinator for a large home healthcare service, where she continued to help clients get the respect, appreciation, and help their injuries and disabilities required. After a few years in this line of work, she decided that her interest in helping the disabled could be put to better use as a legal advocate, so she enrolled in law school.
She joined Newman and Ponsetto as a summer law clerk in 2000 as she worked toward her JD degree from the Boston University School of Law. In 2001, she graduated with the singular distinctions of being honored as an Edward F. Hennessey scholar and pronounced the Best Oralist of her class by the Stone Moot Court.
She was hired by John Keefe in October of 2001, and it didn't take long for her to rapidly acquire the necessary skills and knowledge to successfully represent clients at their disability hearings. After 10 years living abroad with her family, she now returns to Keefe Disability Law as a valuable asset to the firm and our clients.
What You May Find Interesting About Denise
When not helping her clients or expanding her knowledge of the world and people in it, Denise enjoys skiing, hiking, reading, and physical fitness. She has enjoyed her husband's foreign postings in Egypt and Thailand.
Denise's dedication, compassion, and fortitude allow her clients to be uniquely confident and comfortable when pursuing their claims, and if you've ever been in the middle of a legal battle, you know this is exactly what you need to be successful.
Contact her today to see how her experience and resources can help you get the attention and benefits you not only need, but also deserve.